Trending Colors This Summer!
Posted by Anamika Lalwani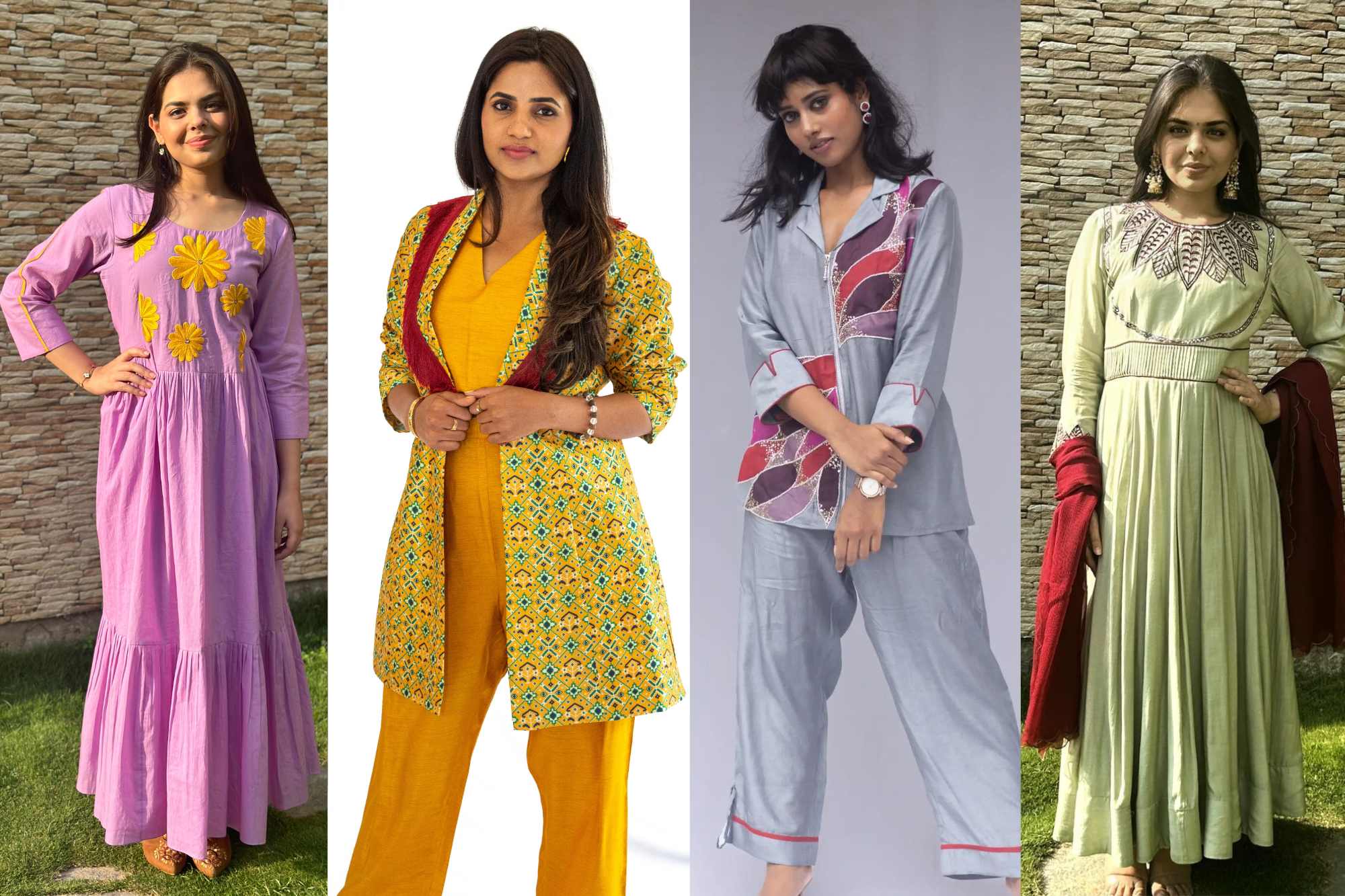 With the arrival of summer comes the opportunity to infuse your wardrobe with fresh, vibrant colors. From bold and bright to soft and pastel, there are many trending colors to explore this season. Here's a closer look at some of the most popular summer colors and how you can add them to your wardrobe:
Coral: This lively blend of pink and orange is a summer favorite that's perfect for adding a pop of color to your wardrobe. Consider a coral sundress, a flowy skirt, or statement earrings for a bold yet chic look.
Lavender: This soothing pastel shade is ideal for those who prefer a soft and feminine touch. You can add lavender to your wardrobe with a blouse, a floral dress with lavender accents, or even a pair of lavender sandals.
Yellow: This bright and cheerful color is the epitome of summertime. Incorporate yellow into your wardrobe with a sundress, a handbag, or a pair of sunglasses for an eye-catching look.
Turquoise: This blue-green shade is reminiscent of crystal-clear waters and bright sunny skies. You can add a touch of turquoise to your wardrobe with a maxi dress, a statement necklace, or a pair of sandals.
Mint: This cool and refreshing hue is perfect for both casual and dressy occasions. Consider adding a mint blouse, a maxi dress, or a pair of sneakers to your wardrobe for a versatile and fresh look.
When incorporating these trending colors into your wardrobe, it's important to choose styles and pieces that align with your personal style and preferences. Experiment with accessories and statement pieces to find what works best for you. Remember, summer is all about having fun and trying new things, so embrace the trends and make them your own!